In-person therapy in Preston with Martin Furber
I have a strictly limited number of face-to-face in-person appointments available at my private practice for clients who prefer to have their therapy in a clinical setting rather than over zoom.
My luxurious private practice in the historic centre of Winckley Square in Preston is a welcoming oasis of calm and a two-minute walk from the main shopping street in the city centre. There is on street metered parking on Winckley Square immediately opposite and I am less than a 10-minute walk from Preston train station.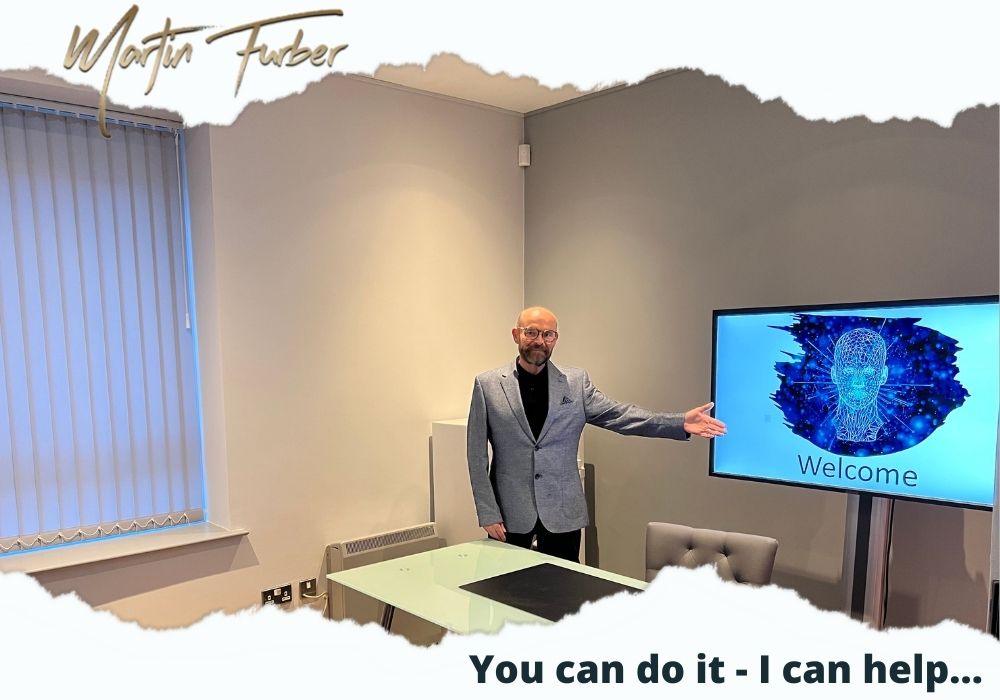 All sessions are strictly by pre-booked appointment only and are payable at the time the appointment is booked. I offer all potential clients a free, no-obligation 20 minute 'Discovery-Call' over zoom or on the telephone in advance of their first clinical appointment. This gives you the opportunity to discuss your requirements and to ask any questions you may have about the type of therapy I offer, before committing to a paid appointment.
Whilst the solution-focused therapy I offer is suitable for many conditions I specialise in helping professionals to manage their stress, anxiety, fears and weight levels with treatments which are tailored to their precise requirements.
I appreciate the fact that people have very busy lives, and you may well prefer an appointment outside of normal office hours. I have appointments available from Tuesday to Saturday from 10am to 7pm, so if you decide to engage in private therapy with me I will be able to welcome you at a time to suit your schedule.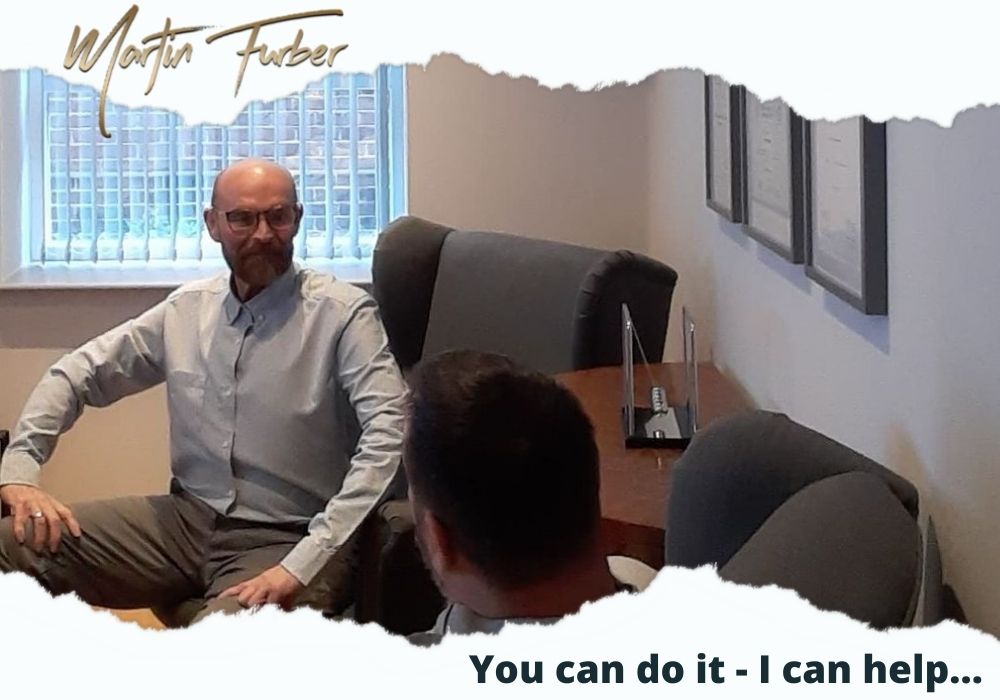 I much prefer to speak with all potential clients personally, so you will not be greeted by a receptionist if you call my number. However, I am usually engaged with both private and corporate clients throughout the day, so you will most likely be answered by my voice mail.
Please leave a message and I will return your call at a convenient time.
Thank you.
Tel: 01772 200774
You can also email me: solutions@martinfurber.com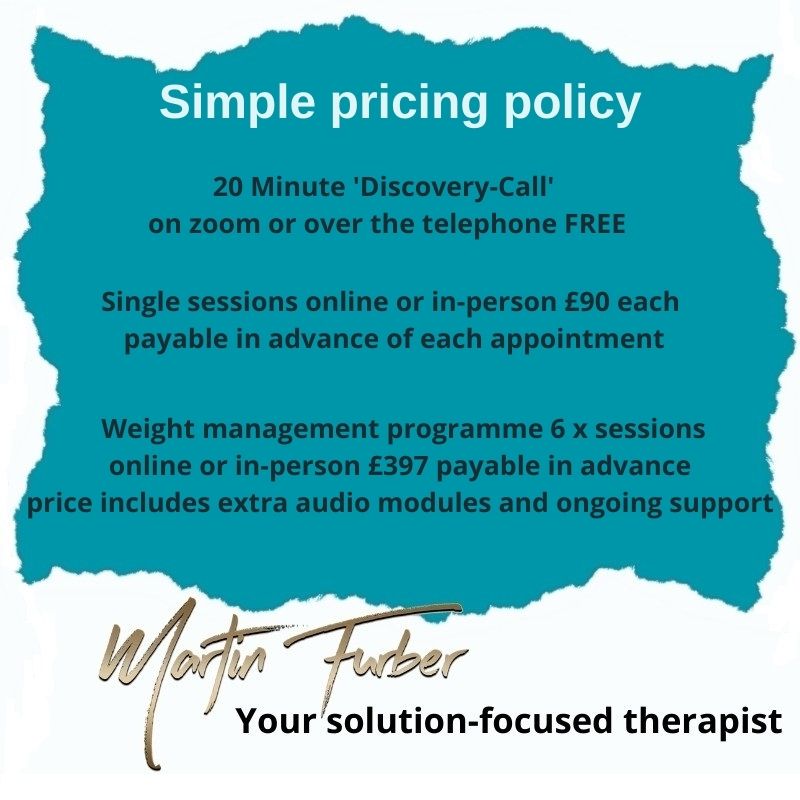 What to expect in a face-to-face therapy session.
Before you come to see me for your first face-to-face visit at my private therapy practice in Preston we will have already discussed your requirements from therapy, in other words where you are now - and where you want to be.
You may well have decided that you would like help to reduce your stress levels on a daily basis and need help focusing on the things that are important in life. We may have discussed how you can build metal resilience or perhaps you would like help with sleep issues. It may be that you have decided you would like help to manage your anxiety or feelings of overwhelm. Or perhaps you have been recommended to me as the go-to therapist for helping with weight management issues.
Whatever the case, I will have already given you an explanation of how I can help you and ascertained whether or not this type of private treatment will be suitable for you.
At your first face-to-face appointment you will be welcomed with a choice of hot or cold beverage before we settle into an informal chat to further explore where you would like to be and what you would like to achieve from therapy.
I will need to take some personal details from you, and I will need to ask some questions about your medical history. It is essential that you are frank and honest in your replies in order that I can make a full assessment and agree a forward treatment plan with you.
I will go into detail about how the brain works and how your treatment will help get you to where you want to be. I will explain in straight forward, no-nonsense terms about how stress, fear, anxiety and negative thought patterns are caused, what effect they have on us and what we can do about it. When clients are equipped with this knowledge they have a clear understanding of how they can actually master and take control of their own thought patterns and behaviours. Many people find this initial in-depth consultation to be a truly enlightening experience.
We will then continue with this powerful talking therapy, and you will have the opportunity to talk to me about any issues that may be of concern to you. We will also explore your hopes for the future and precisely what you would like to achieve from therapy. Exploration of future desires and mental rehearsal play an important role in this integrative type of therapy which is designed to build mental resilience through defining positive strategies using your own resources.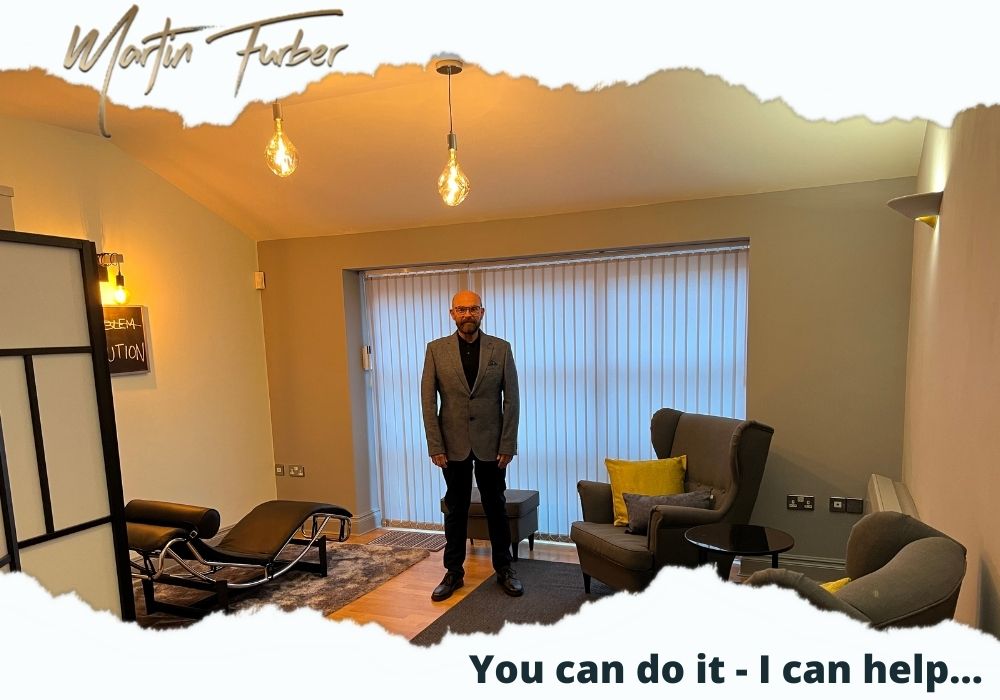 The session will be concluded with some powerful and deep relaxation where we will reinforce the first part of the session. This treatment will leave you feeling refreshed, relaxed and focused with clear aims and a clear path to get where you want to be. I will supply you with personalised audio tracks to listen to before our next session together. These form an integral part of the treatment and client commitment is essential for the treatment to be successful.
You will find my manner straightforward and caring; my priority is getting you where you want to be. I am a very no-nonsense therapist and like to refer to this type of clinical therapy as hypnotherapy without the 'Woo-Woo'. In fact, if you are the type of person that has perhaps dismissed even considering this type of therapy as out of the question and a load of 'Mumbo-Jumbo' then we have a lot in common and you owe it to yourself to find out more.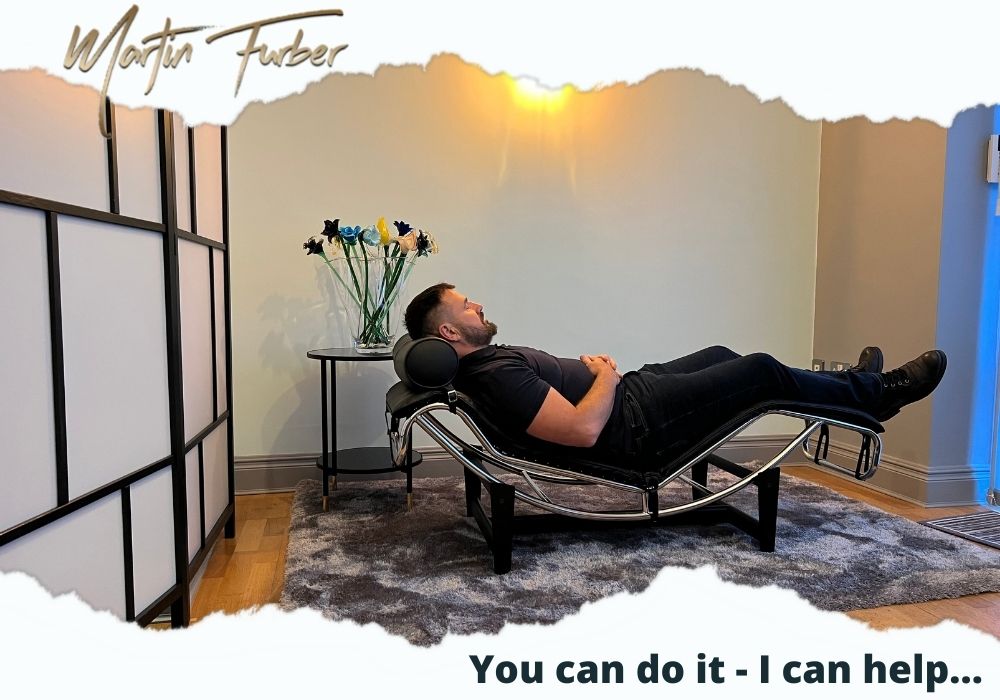 Evidence based Solution-focused no-nonsense therapy.
Everything I practice is based on the latest neuroscience and is evidence based. I am a very 'Nuts and Bolts' type of person and you won't find any wind charms or crystals in my practice! Nor will we be negatively introspecting about the past trying to find some hidden thing that happened to you as a child or spend endless therapy hours regressing. Each therapy session is designed to lift you from the very outset, focusing only on your desired positive future outcome. Put very simply, whatever you devote your valuable time concentrating on you will amplify, I will explain this to you in far greater detail when we talk.
The fact that you have read this far would indicate that you are interested in benefitting from this type of therapy, and would like to know more. So why not book your free 20 minute discovery call by choosing a date and time to suit you, there is absolutely no charge and no obligation to proceed further.