How to lose weight without a diet
Seriously, you can eat what you like when you like… BUT what you like can change.
I am a prime example of how hypnotherapy can help sort out your weight issues once and for all.
If you have had enough of the Yo-Yo dieting merry-go-round then maybe it is time the weight was gone for good..
My journey into becoming a registered professional clinical hypnotherapist and modern psychotherapist began with a fascination in self-hypnosis and evolved into an exciting new profession as a registered solution focused hypnotherapist and psychotherapist meaning I am qualified to help you on your journey to being your best-self. I have been trained in the very latest brain-based techniques; all my professional accreditations are listed at the bottom of this page. I can help change your attitude towards food and eating forever so you will know how to lose weight without a diet.
I had yoyo dieted all my life, tried weight loss clubs and every fad diet that came along. I lost weight, gained weight and everything in between for the best part of 25 years. I felt well and truly resigned to being fat, unhealthy and stuck in that miserable rut forever. Something had to change or I was surely facing an early grave.
There had to be another way. Jump forward four years and I had lost a total of 9 stones (126lb/57Kg) with self-hypnosis, I went from 21 stone (294 lbs/133Kg) to 12 stone (168lbs/76Kg) and have kept the weight off ever since. I eat what I like when I like - but what I like has changed.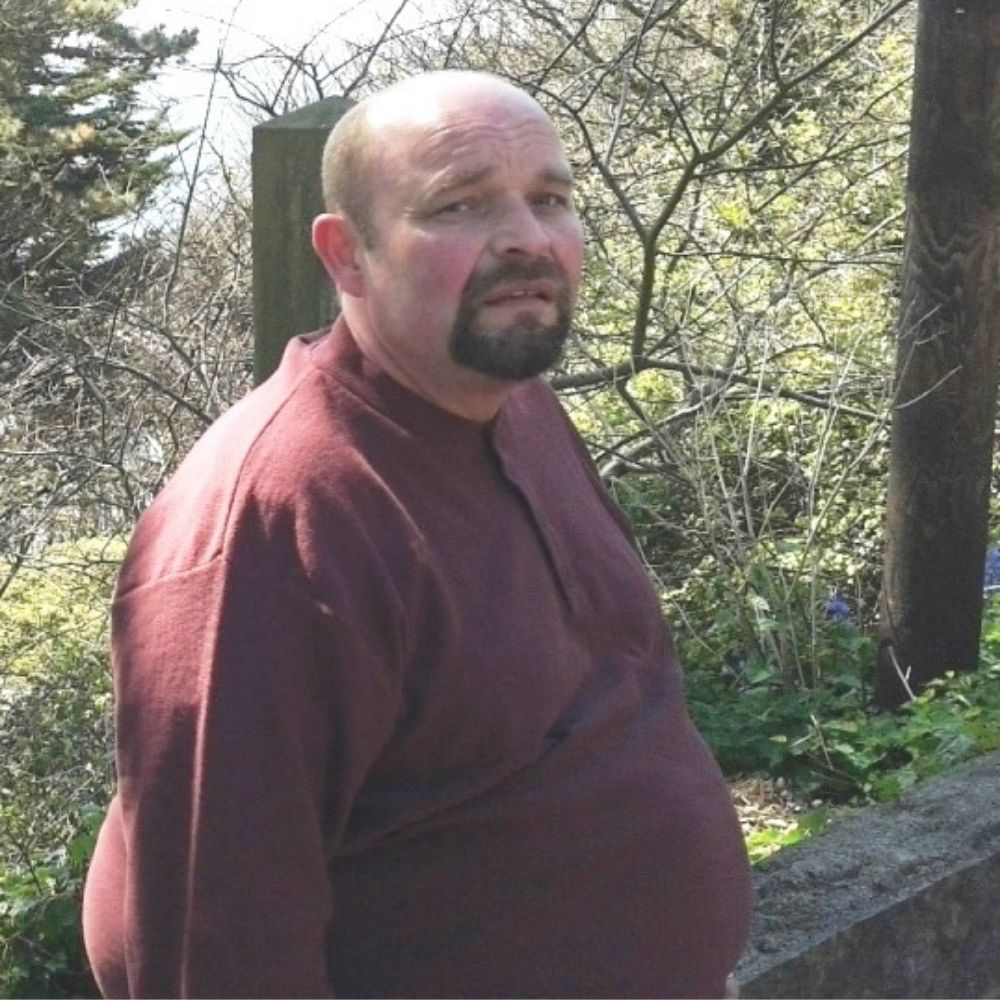 Here is a very simple fact that virtually everyone knows. If you exercise more and limit what you eat you will lose weight – simple enough? Surely it just needs a bit of willpower. So why aren't you doing it?
Quite simply, willpower alone will not cut it. You need to take a completely different approach, and I can help you to lose the weight without going on a diet.
The problem with dieting and willpower. Sure, it is easy to crash diet for a few weeks using your willpower and denying yourself a few 'treats' etc. You might meet some milestone targets along the way and even win a couple of rosettes at the slimming club. But then you leave the slimming club, or you reach your target on the latest fad diet, and slowly but surely (or maybe not so slowly) you revert back to your old habits and before you know it you are back where you started – or worse! You may be one of those people that regularly goes on diets and always stops a few pounds or kilos short of their target, and then never seems to get rid of those last few pounds to get to where you want to be - and then, yet again you revert back to those old bad habits. Back to those old ingrained bad habits that you never seem to be too far away from.
Is any of this beginning to sound familiar to you?
And there lies the problem! If you go 'on' a diet – that immediately infers that at some point you will be 'off' a diet.
You need to change your entire relationship with food. You need to naturally begin to enjoy eating the right type of foods in the quantities that are right for you – and then get on with enjoying your life. A life where you are not obsessed with food and dieting. Put simply, your default position - the one you revert to needs to be changed.
If you are one of those people who has yoyo dieted, been fat, been thin, gone on a healthy eating spree and then reverted back within a matter of months, then I'd really like to talk to you about how solution-focused clinical hypnotherapy could help you.
The place you always revert back to, the old eating habits, the ones that seem to be deeply embedded in your mindset can change. In other words your default position can be changed so that the natural state you revert back to is the one that you were born with, the one that knows just the right amount of nourishment to take, the one that knows when to stop. I can help you to achieve this and learn how to lose weight without a diet.
Brain Based – Solution-Focused Therapy - So The Weight Is Gone For Good
Here's the thing, your willpower is in your conscious mind – it is something that you think about. It is something that you can be mindful of at the start of (yet another) diet. Of course after a period of time, it wears off, all those underlying urges and firmly embedded bad dietary habits resurface. Before you know it you are back in your old habits again.
That's where solution focused hypnotherapy can make all the difference and help change your relationship with food forever.
Quite simply, your habits – those bad and unhelpful ways which you revert back to each time need to be changed, I can help you with this.
Or, as one of my computer savvy colleagues puts it – we need to overwrite your dodgy operating software and replace it with something that works properly!
Your automatic, subconscious urges need to be addressed – this is where solution-focused clinical hypnotherapy comes into the equation. This science backed therapy involves solution-focused talking therapy combined with the power of the deep focus achieved through the clinical use of hypnotherapy to get you where you want to be.
Have you ever wondered why people who don't seem to have weight issues just seem to naturally make better, healthier choices? They don't need to think about whether or not they are eating too much, or eating the wrong things. That is because they are subconsciously programmed that way. When they feel hungry, they make better choices. They only eat when they are hungry, and they only eat the amount they need to meet their nutritional needs. They don't make a habit of over-indulging but eat really well; they seem to be generally more active. They are not pre-occupied with thoughts about weight and dieting, eating healthily seems to come naturally to them. You know the type of person? We all do.
Just imagine for a moment...
If you could automatically begin to make better choices, without even thinking about it. If you could instinctively start to eat the right types of food, in the correct quantities. If you felt generally better and more active. If you could get rid of that sluggish weighted down feeling. This is where I can help you to get to where you want to be – and more importantly - stay there.
Depression and anxiety, together with stressful lives and exhaustion can all play a part in our weight and eating habits. Hypnotherapy can help you with all these things as well as altering the way you think about food. Many people ask themselves "Am I fat because I am unhappy - Or am I unhappy because I am fat?". It is an age-old conundrum and no matter what the reasons are behind these limiting beliefs I can help you conquer them.
I offer a six-session course of solution-focused clinical hypnotherapy for weight loss and management; The sessions can be conducted in complete privacy, entirely over zoom. As part of your treatment you will also receive various audio-recordings to listen to in between sessions, these will help in the process, and client commitment is essential.
Over the course of the six sessions we will work extensively to address the subconscious causes of your unhealthy eating habits and start to get you to where you would like to be.
My pricing policy is straight forward and open.
I will not take you on as a client if I do not feel you will benefit from this treatment programme.
I offer all weight management clients a Free No-Obligation 1 Hour Online Consultation.
My six-session weight loss and management therapy treatment costs £397.00, this is payable at the outset of the therapy.
If you want to get off the yoyo diet cycle, if you want to start making better choices and improving your health by getting your weight in check. If you want to be off the constant cycle of either gaining or losing weight, or if you feel that the things I have described here sound really familiar to you; then let's talk - book your free 1 hour online consultation – it could literally change your life.
If you're serious about getting in shape and losing those excess pounds, especially if you have tried and failed with diets and slimming clubs then please book your free online consultation NOW - I would really like to help you.
To give you an idea of just how effective and powerful this type of therapy can be in altering your mindset and setting you on your way to freedom from dieting, ask yourself this question.
"Can you recall a time when you thought you would binge, but instead you resisted the urge?"
Think about that for a moment – think about those times when you used your own inner resources to take a different path from the one you intended to. Think back to those times when you resisted the urge to shove a whole packet of biscuits or cookies down your throat. If you can recall such times very easily then you should already begin to realise that you can do this – you can achieve the correct mindset to set yourself free from the vicious cycle of either gaining or losing weight. Let me ask you another question.
"It would appear you are unhappy with how much you weigh, but I am curious, how come you don't weigh even more than you do?"
Again, think carefully about that question – why do you not weigh even more that you currently do? The answer to that should be obvious – because something somewhere in your mindset has stopped you from being even bigger than you are now. Again this would indicate that you do have some type of control, some type of limit, some type of braking system. So, imagine if we can work together to get you into the correct state of mind to lower that limit, so that you start to consume the right type of food in the right quantities and naturally know when enough is enough. Wouldn't that be great? Yes? Wouldn't that get you to where you want to be and give you the freedom from yoyo dieting. Yes?
It's straightforward, sensible, completely natural and works in harmony with your body; so book that free call with me now – I'd love to help you.
Set yourself on the right pathway now – once and for all so the weight is gone for good.
During your free 1 hour online consultation you can ask me any questions you like about the gone4good weight management programme and about the type of treatment I can help you with. You are then free to decide whether or not you are ready to make some positive and permanent changes to your life so that your weight issues can become a thing of the past and you can start living the way you would really like to.
Simply pick a date and then a time to suit you from my calendar below. I am a dedicated full time therapist and have daytime, evening and weekend appointments available, so you can enjoy our meeting at a time that suits you.
I look forward to meeting you.